I am proud to say that we now have a selection of gorgeous, handmade wooden clogs on our website! They are available in a range of sizes; from size 19 to size 45 (European sizes).
We also offer "birth clogs", which are the cutest little wooden clogs. They will be painted in either blue or pink and the name and the date of birth of the new baby girl or boy will also be painted on them.
And I just had to post this picture of Fee and Ninja: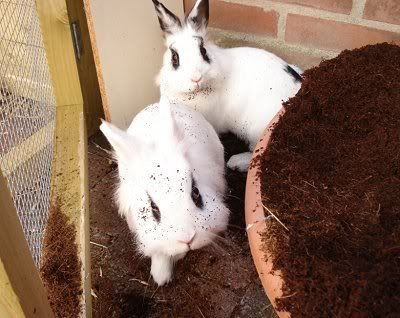 What are YOU looking at?